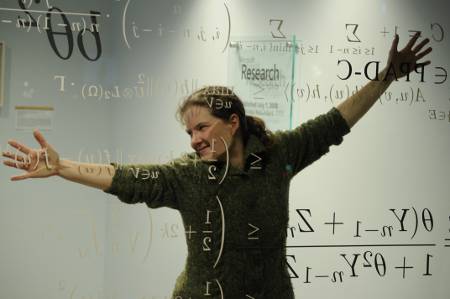 Curriculum Vitae: PDF
Photo by Lionel Levine
Research Interests
Arithmetic geometry, elliptic curves, algebraic and integer sequences, cryptography, arithmetic dynamics, Apollonian circle packings, game theory.
Recent News
History
Contact
Department of Mathematics
University of Colorado, Boulder
Campus Box 395
Boulder, CO, USA, 80309-0395
Office phone: (303) 492-3346
Department fax: (303) 492-7707
To email me, punctuate kstange math colorado edu.
A permanent gmail address will always be my full name (with middle initial) separated by periods. For example, if my name were Josiah S. Carberry, you could reach me at josiah.s.carberry at gmail.com. But that's not my name, of course. Spambots, you know who you are.
<!==============================end of content here ==================================>